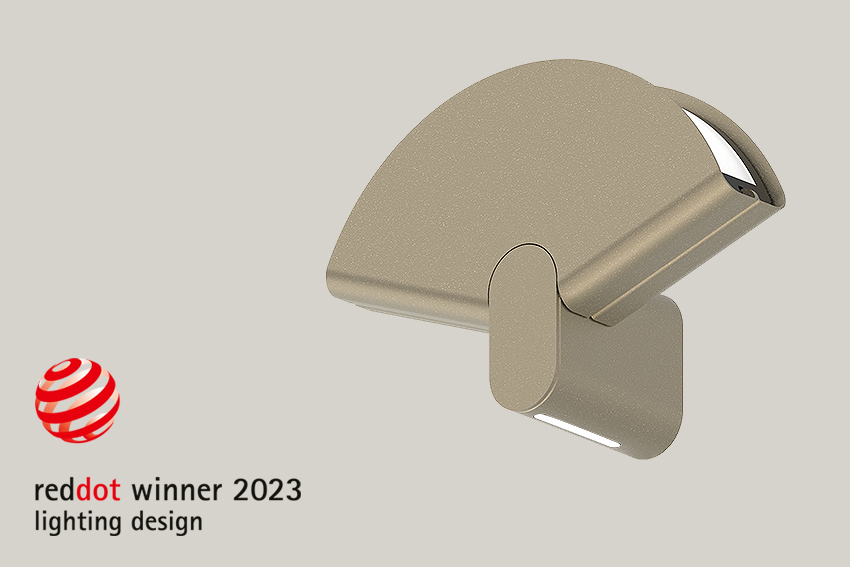 The joint success of the ILUM brand and Ganszyniec Studio has taken form of OGI.
We are pleased to announce that the first "Red Dot Design Award" has come aboard the ILUM brand. This unique work of design by Maja Ganszyniec, combined with the quality of workmanship of our factory, was recognized by a jury of more than 40 people from among several thousand submitted projects. The "Red Dot" label is an internationally recognized mark of excellent design.
We would like to thank everyone who contributed to this success.
Our lamp family is based on the shape of Ogi, the traditional, Japanese folding fan. The bold, geometric shape in solid color and surprisingly thin profile create an iconic, graphic signature.Ogi family provides complete solutions for various spaces. The wall sconces were created for the corridors, and the super small size lamp will fit even a very narrow wall. When we design our lamps, we think about more than just what they are supposed to illuminate. We care about building the overall experience of light in a room. Sconces shine on the wall, but also on the ground. The combination of the two effects results in a more balanced and welcoming environment in the room.What is special about Ogi is the way it distributes light. The unique, curved shape enables the light to gradually and pleasantly open up. In the center, the light is strongest and most concentrated, illuminating clearly the area below it. Moving up the curve, towards the elevated ends of the lamp, the light is fading away, creating a pleasant, dimmed light around it.